So it came close to dinner time tonight. I turned to my husband and asked, "Do you want to make it, or should I?" He shrugged, and so I turned to my four-year-old. "Do
you
want to make dinner?" I asked. I was joking, of course. I suspected his idea of a good dinner would be s'mores, popsicles, and pudding, with ice cream for dessert. I thought he would say no.
But he smiled really big, pumped his fist, and said, "Yes!"
We ate hot dogs. Hot dogs and chips and strawberries and pickles. He heated up the hot dogs himself, in the microwave, which I'm pretty sure I couldn't have done at his age. And then he told me to write about it on my blog.
So I did.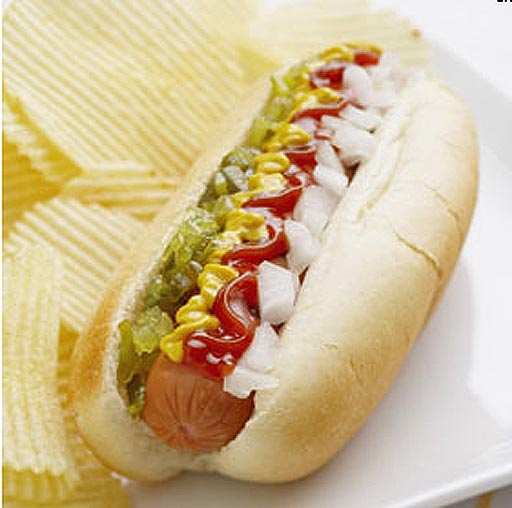 We didn't have onions. We chopped up our own pickles. We did, however, use ketchup and mustard that looked just like this! Hooray!